Please read below for information about our travel medicine service.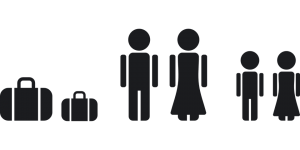 Welcome to our travel clinic! We believe that the practice of travel medicine extends beyond simply giving vaccinations (although that is often part of it). We want to ensure that you take the right precautions to make your holiday a happy and healthy one.
This takes some time and thought, so it's good practice for all prospective travellers to see one of our doctors, when attending for travel advice and vaccines. It is also important to remind people recently arrived in Ireland, and in particular from Africa and Asia, that vaccinations or malaria prevention that immunity reduces over time. We may recommend vaccines for holidays in the land of your birth.
Please contact the surgery for an appointment at our travel clinic. We have a pre-assessment questionnaire which you can pick up from the surgery or complete before your appointment.
Please note that travel vaccinations may be expensive and are not covered by the Medical Card Scheme.
For those who are interested we would recommend the websites www.fitfortravel.nhs.uk or www.cdc.gov as useful additional sources of information.
Below is general advice for all prospective travellers.
---
Healthy Holidays
This short guide is intended to help you to have an enjoyable and healthy holiday. The ever-shrinking world brings us new places to visit with many pleasures but also some possible hazards and we hope that you can avoid these – remember the sun, the sea and exotic foreign foods may carry hidden dangers.
So, be prepared by spending a little time thinking about your health requirements, as well as your passport, travellers' cheques and holiday outfits!
---
Vaccinations
This may appear to be a painful place to start, but rest assured that modern vaccines are greatly improved, and bear in mind that we certainly don't want to hurt you! Vaccines contain a small portion of the infection, which is usually "inactivated" and is certainly not enough to cause the illness, however it is sufficient to stimulate the body to build up its own defences.
Some degree of protection against illness is required when travelling to most countries outside western Europe or North America. At Wheaton Hall travel clinic we keep up to date with the changing recommendations from an increasing choice of holiday destinations available to us. The practice is an accredited Yellow fever vaccination centre and carries a stock of most commonly used vaccines.
Please contact one of the doctors to discuss your vaccination needs, and other holiday good health requirements.
Most vaccines (with the exception of Yellow Fever when needed) are not "required" i.e. there is no legal entry requirement, but they may be recommended against diseases that occur locally. The commonly recommended vaccines are: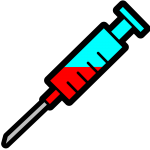 Tetanus
Poliomyelitis
Hepatitis A
Typhoid
Many of you will have been vaccinated against Tetanus and Polio in this country so you may only need a booster – if at all. Our travel clinic will advise.
Vaccinations should be started at least 4 weeks before travelling if possible, but can still be considered closer to your date of departure. Side effects to vaccines are thankfully rare, but occasionally you may experience soreness or redness at the injection site.
It is important to remember that whether you have received vaccinations or malaria tablets, your chances of avoiding illness while on holiday will largely depend on what YOU DO!
So the next sections contain some handy hints about how you might avoid particular areas of danger.
---
How to Avoid Possible Danger
However these are general guidelines and you should seek local advice from your holiday rep. or your hotel.
The Golden Sun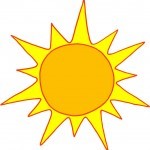 Take care if you have pale or freckled skin, red hair or have a large number of moles
 Take particular care if you burn easily or have a personal or family history of skin cancer
 Use sunscreen of factor 15 or higher with uVa and uVb protection, and reapply every 2 hours
 When possible use a wide-brimmed hat, a T-shirt and good sunglasses
Avoid being out in the sun between 11a.m. and 3p.m.
The Water We Swim In
Make sure it's safe before you swim!
Don't swim straight after a large meal or after alcohol
In the sea, watch out for local currents and for jellyfish
Make sure swimming pools are clean and their surrounds are safe
Try not to swim alone and always supervise children
The Food We Eat
Try to eat only in clean restaurants/hotels and not from street stalls
Eat well-cooked foods!
In particular, avoid under-cooked meat or shellfish and steer clear of salads
Only eat fruit that you peel yourself
Make sure that your hands are clean and that your cutlery is clean
Milk should be pasteurised and ice cream bought only from reputable sources!
The Water We Drink
Assume all tap water to be contaminated, although a smell of chlorine is always a good sign
If suspicious, don't drink the water or wash your teeth in it. Don't have ice in your drinks or use the hotel water jug.
Mineral water, canned minerals and bottled beers are usually safe as long as they are sealed properly.
Insects
Protect your skin where possible by wearing long-sleeved clothing and avoid dark colours
Use mosquito nets, window screens & insect repellents with DEET 30-50%
Avoid going outside during the hours of darkness!
If bitten, clean the area and treat the bite as soon as possible
MALARIA occurs mainly in tropical Africa, Asia, Central and South America, with a lesser risk in some parts of North Africa and the Middle East. Prevention is in the form of tablets, taken before, during and after your holiday. Anyone visiting or having visited these areas who develops flu-like symptoms should seek medical help – DON'T DELAY!
Finally
Take a small first aid kit e.g. simple painkillers, anti-diarrhoeal tablets, sun-screens, antiseptic cream, elastoplasts and Have A Good Time !!!!