This page is your "Go To" for all matters Covid!
We update this on a regular basis as advice changes (Latest Update Dec 2022) Please scroll down this page for the best sources of advice on testing, vaccines and general advice.
Our aim throughout the pandemic has been to try to ensure the health and well-being of you (our patients), and of all those who work in the practice to deliver that care.
we thank you for your patience, support and understanding.
Like everyone else, we very much welcome the easing of restrictions.
However for now, as Covid cases remain in the population, we would request all patients to continue to wear facemasks when visiting the surgery
If you need to book a PCR test click Here for link to HSE Booking Information
Practice Policy Changes
PLEASE DON'T VISIT THE PRACTICE WITHOUT CALLING AHEAD FIRST
As you know, circulating levels of Covid are improving. We are still operating a reduced capacity in our waiting room to reduce infection risk.
Please do not attend the surgery without prior arrangement if you have respiratory symptoms
Booking Appointments
We will continue to triage all appointment requests for your safety, and the safety of other patients and staff.
We have instructed staff to ask ALL patients requesting appointments about respiratory symptoms.
For the good of yourself, your family and community, please be co-operative with this,
and do not attend if you may be a risk for others.
Attending Appointments
Please do not attend before your appointment time, and notify reception when you arrive.
If the waiting room is busy, consider waiting in the car until the doctor is available.
Wear a face mask please.
Specific Covid-19 queries
If you are concerned that you may be suffering from Covid-19 or that you need testing, phone (but do not attend) the surgery.
Please understand that our phone lines have been extremely busy – we are trying our best!
Most people now only need to do Antigen tests, however eligible patients may now book Covid PCR tests for yourself.
You will receive an appointment by text.
While you are awaiting for us to contact you, please self-isolate at home to help slow the spread of the virus.
If your symptoms worsen while you're awaiting testing, please telephone us so we can further evaluate your status.
Prescriptions   
We now offer a secure online ordering system for repeat prescriptions. This service is for our patients' regular authorised repeat medications.
Ideally it should not be used for occasionally required medications. If you have any queries about this, please discuss with your doctor.
To order a repeat prescription online through our portal, you must first register as a portal user.
Visit our Patient Portal
Our aim is to encourage patients to use our Secure Portal rather than the use of email prescription requests.
We will send all prescriptions to pharmacies by secure email. This reduces the time you need to spend in either the practice or the pharmacy. Please notify us of your preferred pharmacy for this service
Certificates
The practice is now using electronic certification for social welfare certificates. You do not always need to attend the practice but may require a telephone consultation.
Private medical certificates my be returned through our portal to registered patients or by email.
Thank you for your co-operation and understanding. These changes will help reduce the risk of spreading coronavirus infection, while allowing us to deliver medical services to you!
Covid Vaccines
The latest guidance on Covid vaccine boosters can be found at
HSE Covid vaccine information
The practice continues to offer Covid booster vaccines to eligible adults.
Contact our reception if you are not up to date with your vaccine.
Covid Vaccine and Pregnancy FAQs
RCPI-vaccine-decision-aid-for-pregnant-or-breastfeeding-women
HSE Advice on Covid and Pregnancy
Covid Vaccine in children
Covid-19-vaccination-for-children
or download
General information poster
covid-19-vaccine-comic-guide-for-children
If you wish to read further facts about Covid-19 vaccination, please consult
https://www2.hse.ie/screening-and-vaccinations/covid-19-vaccine/
Covid vaccine certificates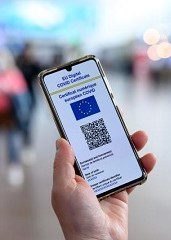 Covid digital certificates are issued by the Government and the practice has no role in this.
Full information about the certificate is available at
https://www.covidcertificateportal.gov.ie/en-US/